How to Keep an Audition Notebook, and Why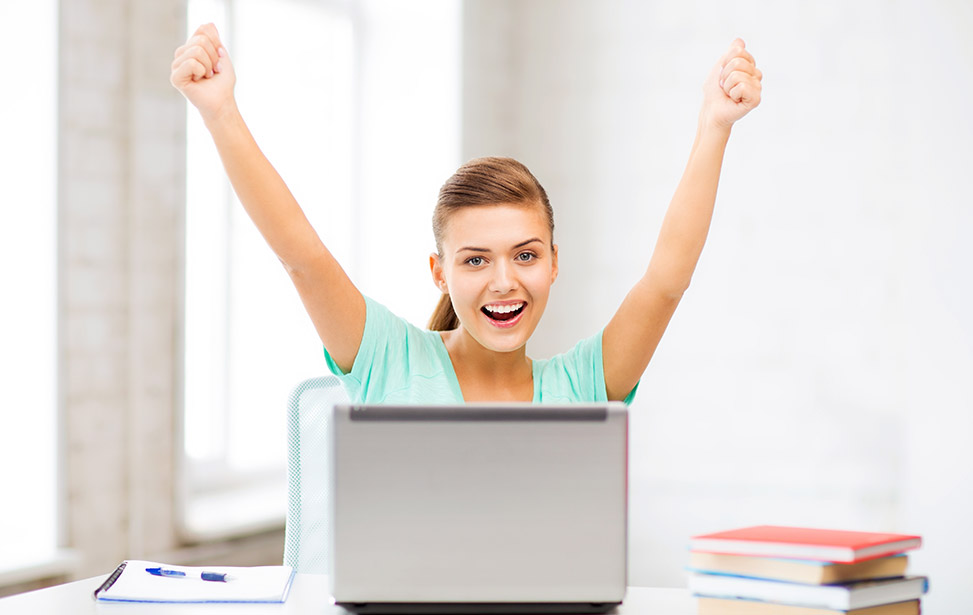 To be a great actor, you need to audition well, plain and simple. To audition well, you need to be self-sufficient in 'becoming' a few different people, to help through the sometimes tiring and sometimes fun process; most importantly, you need to be a good actor (you knew that one, right?). You also need to be an insightful and knowledgeable self-director during your preparation, to guide and decide your course of acting action and execution. Lastly, you're going to need to be your own best friend when the audition is over, to give yourself comfort, praise, and help you forget and move on.
Dang, this acting thing is tough, isn't it!
This last step of friendship and taking care of yourself is many times the most important, aside from being 'the actor'; it's what allows you to learn from and then let go of the audition, which is half the battle of being an effective and healthy actor. Now admit it, you've obsessively rehashed auditions before, even though they may have happened weeks and sometimes months ago - am I right? This post-audition fixation is far too common, amongst all types of actor, all because they didn't take the time to sit down right after their audition and go over their experience. I bet you didn't take a moment to pat yourself on the back for the great bits you accomplished, or heal your wounds, should you have had a bad experience. That, right there, is a missed chance to learn lessons while audition was still fresh, and now there's a good chance you're living with the repercussions: you may be stuck racking your brain as to why you didn't get the job or trying to remember the exact tone of the "thank you" from the casting director, and generally conjuring far fetched and toxic, neurotic scenarios that usually have nothing to do with what actually happened.
Stop. That!
I know, I know. That's much easier said than done. Unfortunately, though, over time this can become very dangerous because, without closure, this one little audition is now taking on an unnecessary significance and carrying an emotional weight that can wreak havoc on your psyche, confidence, and the next audition.
The solution is this: keep a notebook just for your auditions. It's easy, simple, and will do wonders in maintaining or helping to repair the above-mentioned areas of an actor's life. Have it with you at the audition, and when it's over, review and examine the experience on the ride home, or as soon as you get home. The point is to do this right away while you are still in the mental space of the audition. At the top of an entry, be sure to write who was in the room with you, what the project name was, your role, the date, shooting dates, callback dates, and any other relevant information. Later, when you find out if you got a callback or not, be sure to make a note of that in the entry. The main thing is to be specific, so write down everything: how you felt in the waiting room; how you entered the room; your opening beat; how you listened; your commitment to choice; your closing beat; how you handled adjustments, and how you exited the room.
Another vital tip is, to be honest about what went well and why, and what could have gone better and why; the purpose of the notebook will be negated if you lie, so don't do it! Be firm, gentle, and complimentary as needed. Treat yourself as you would a best friend, remembering that no one has ever improved through self-punishment. Also, remember that you are a young actor: you are just starting out, and you are learning. When you're done, close the book, put it away, and do something that you enjoy. That audition is finished, and you've taken the time to learn the lessons it had to teach you. Now, you can let it go. For your next audition, open the notebook up and use the lessons from your past experiences to guide you in your preparation.
Learn from your mistakes, and celebrate the awesome triumphs!
After just a few entries, you'll start to see patterns, both positive and negative, and if you're not able to, review the notebook with a parent, trusted friend, or an acting teacher or coach. With the patterns, you'll be able to prepare for different rooms and different projects with greater specificity and clarity, since you now know in advance how you'll react.
By writing and then closing the book on each audition as it happens, this will make it make it easier to let go and move forward with ease and growing confidence as you make your way through a budding and exciting career as an actor. You're free to move forward, unrestricted by emotional baggage and in a way that allows for effective learning experiences. When this is combined with good training, knowledge of the entertainment world, and experience (all of which can be found at Young Actors Camp, a summer camp for teens) you know you're on the right track.
Happy Acting!
Register to reside on The Actors Camp, a summer boarding program in Los Angeles. Review all camp programs here: www.youngactorscamp.com
---
Next Blog Benefits of Children Taking Acting Lessons